Whether recording trumpet, trombone or tuba, the pronounced mid-range and balanced low-end of the near-field R92 make it an exceptional mic to complement brass instruments. The two sides of the R92 produce tonalities distinct from one another, providing different options for a project; a bright front-side and a softer rear-side that rolls off the high-end.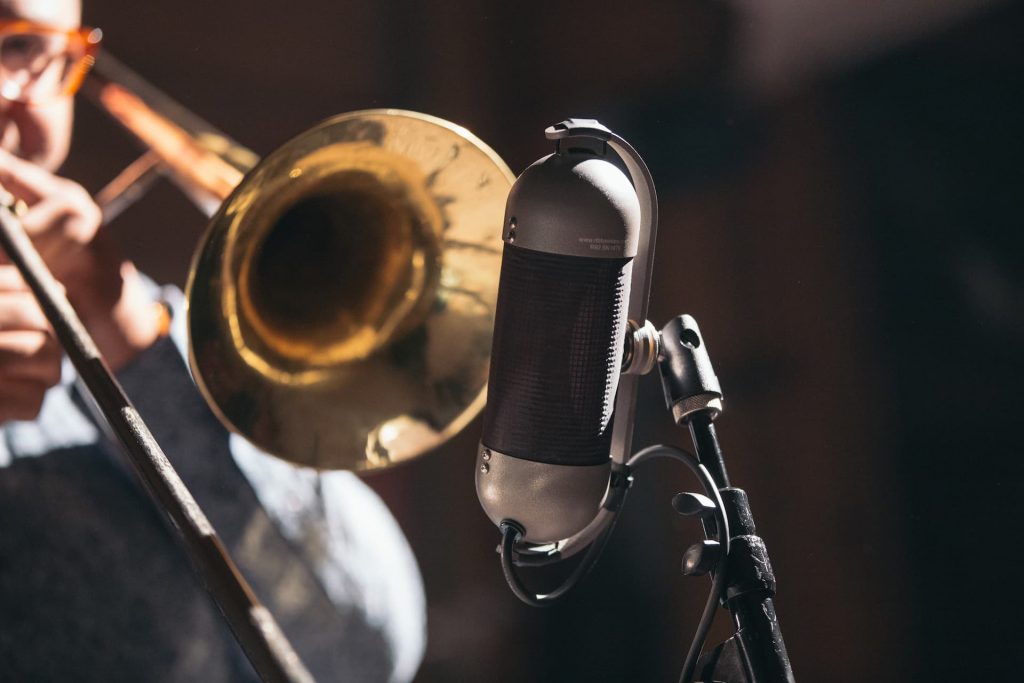 Close Miking
The optimal response range of the near-field R92 is between 1 and 18 inches from the source, and its proximity effect impacts sources within 6 inches. The near-field functionality of the R92 imparts AEA's classic Big Ribbon sound in close-range recording applications.
Front Side
Back Side
The rear-side of the R92 is its 'dark side', where high-frequencies are mechanically rolled off, delivering accentuated mid-range and balanced low end. Rear-side recording with the R92 is highly complementary to trumpet and french horn.