From the 1930s through the 1970s, ribbon microphones were a staple of live performances around the world. Crooners fronting big bands and orchestras would often sing into RCA 44s and 77s — taking advantage of the proximity effect to bolster their live vocal performances.
The live sound landscape change when live sound reinforcement systems progressed and new wireless microphones were developed. Ribbon mics were relegated to studios, while rugged dynamics and condensers gradually replaced them on the live stage. This shift often results in compromised live sound quality for convenience. This disconnect between studio quality sound and live sound became the norm.
The Solution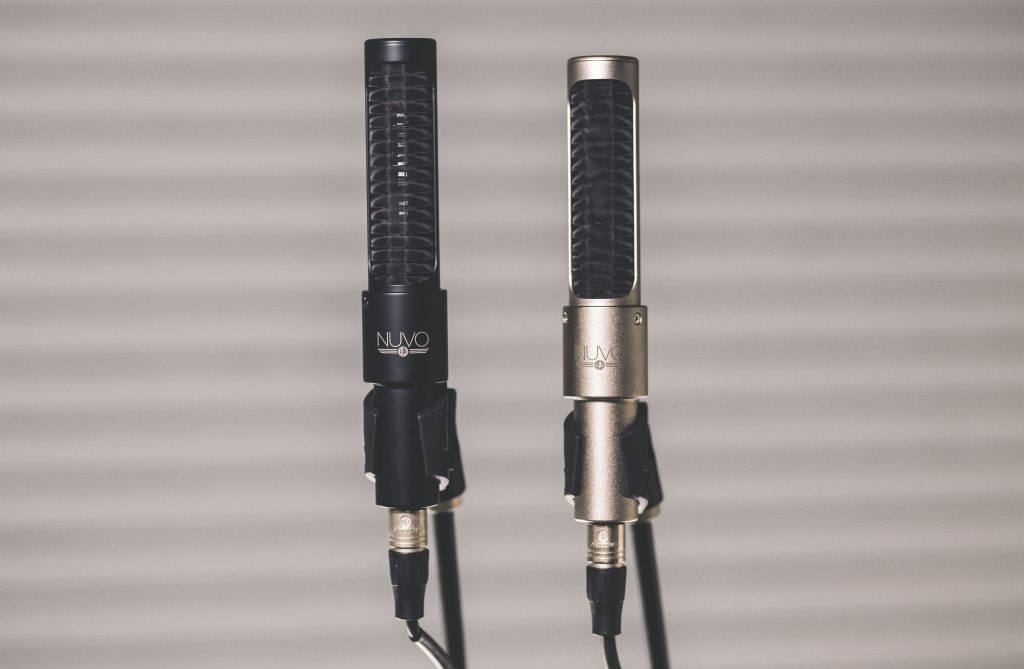 To bridge that divide, AEA developed the NUVO series – low-profile, durable, and active ribbon microphones suited for both studio and live use. It was a major breakthrough in ribbon microphone technology.
Weighing roughly one pound and preamp flexible, NUVO mics are appealing to artists seeking the quality of ribbon sound for live purposes. Bands bring NUVO mics on the road so their live shows sound as good as the album.
This new generation of ribbon mics utilizes the same Big Ribbon sound as the rest of AEA's line, within a modern form factor that is not only far more rugged but also more convenient to use.
AEA's NUVO series consists of the N22 near-field mic and the N8 far-field mic. Both mics are the same size, but each is unique in tonality and function.