The N22's balanced frequency response at close range makes it ideally equipped to capture the sound of your toms and percussion instruments. Near-field design, balanced low-end, and extended top-end make the N22 exceptional at capturing the true essence of your instrument while limiting room reflections.
The near-field N22 delivers balanced sound 2 to 16 inches from the source with the help of internal mechanics which roll off the low-end of a signal before it hits the ribbon. This feature allows for better performance in close-up recording applications than one would achieve with more conventional ribbon mics.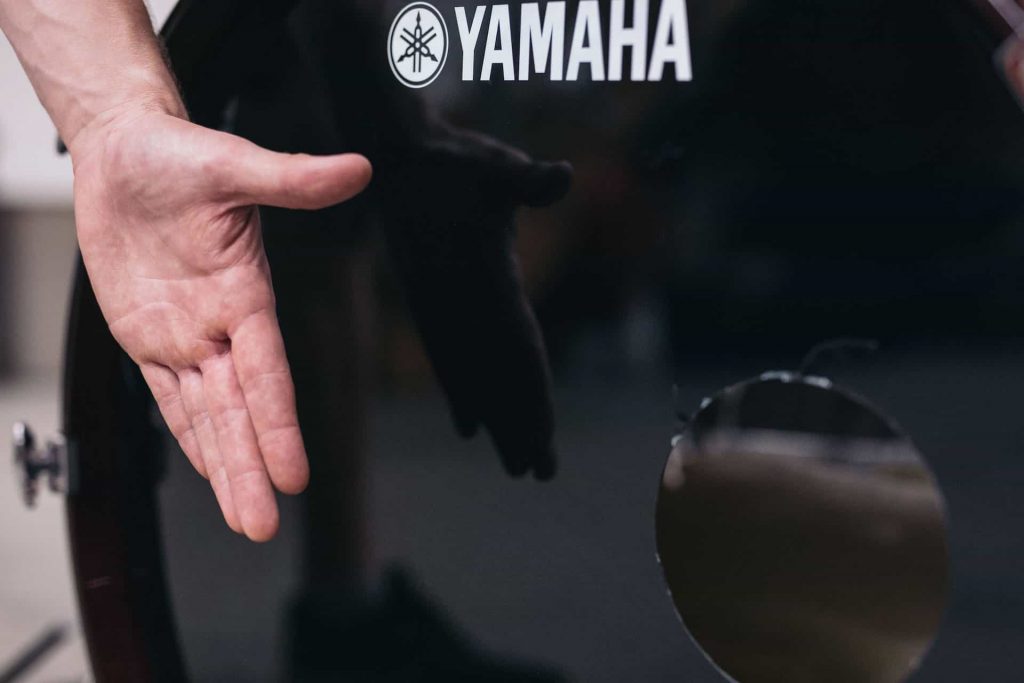 The Hand Test
To ensure that the N22's ribbon will not be damaged by strong blasts of air from your instrument, place your hand near the source and move it away until you can't feel moving air, then place the N22 in that position.
As an additional precaution, you can tilt the N22 slightly upward, thereby relieving the ribbon of some tension and allowing it to accept slightly greater air impact.
A pop screen between the mic and the source or the NUVO Windscreen is another method for preventing potential ribbon damage.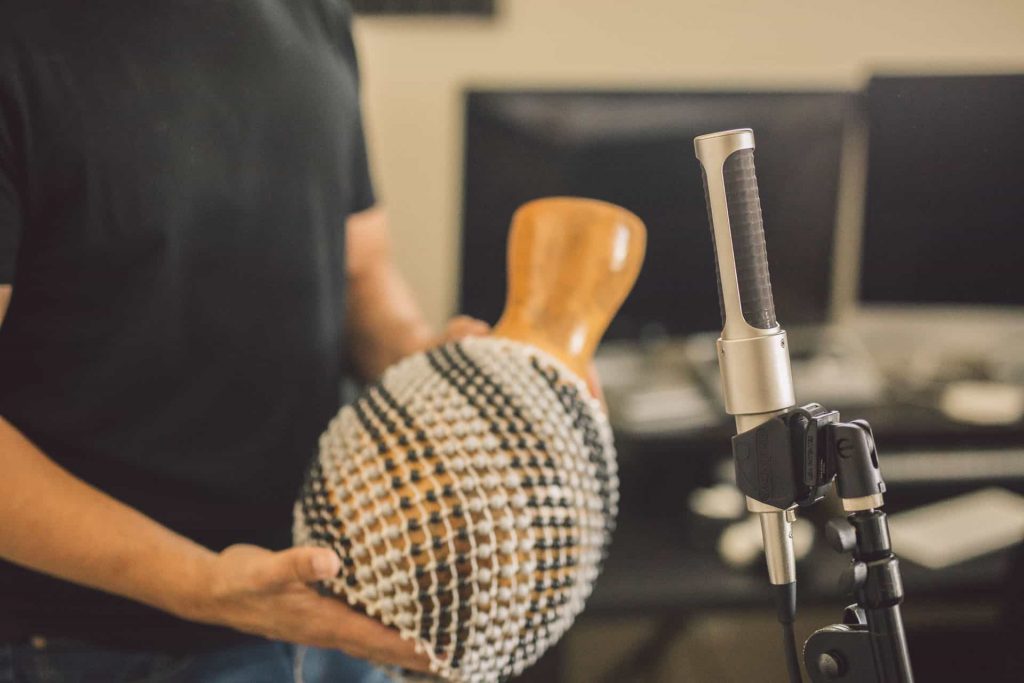 Percussion
The optimal distance of the N22 ranges from 18 inches and closer to the source. When recording toms or percussion, try positioning the N22 between 2 and 16 inches away. Within that range, moving the mic closer will accentuate bass while pulling it away lessens that effect. The
proximity-effect
of the N22 is noticeable 2 inches and closer to the source.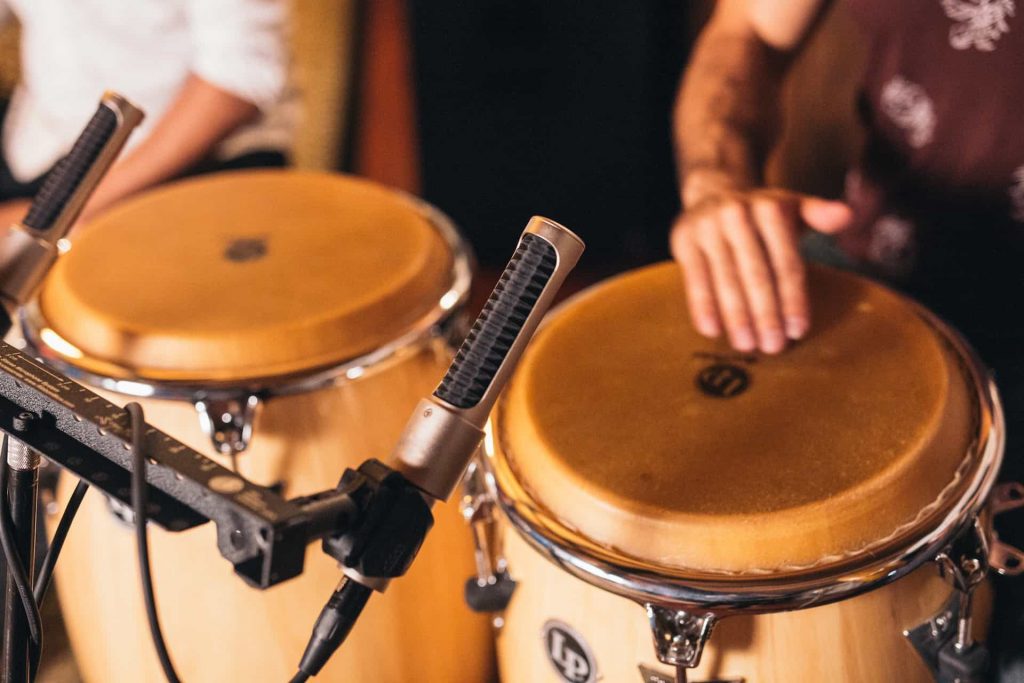 Toms
The figure-of-8 polar pattern of the N22 allows it to capture quality sound from both sides while the null planes isolate any unwanted sound or reflections.
When recording toms or percussion, take advantage of the null planes of the N22 to block out cymbals or other instruments. To isolate a ride cymbal from a floor tom or snare, try angling the N22 downwards, so the top of the mic is aimed at the ride cymbal or hi-hat. The same technique can be used on rack toms if the hi-hat is picked up by the N22's rear side.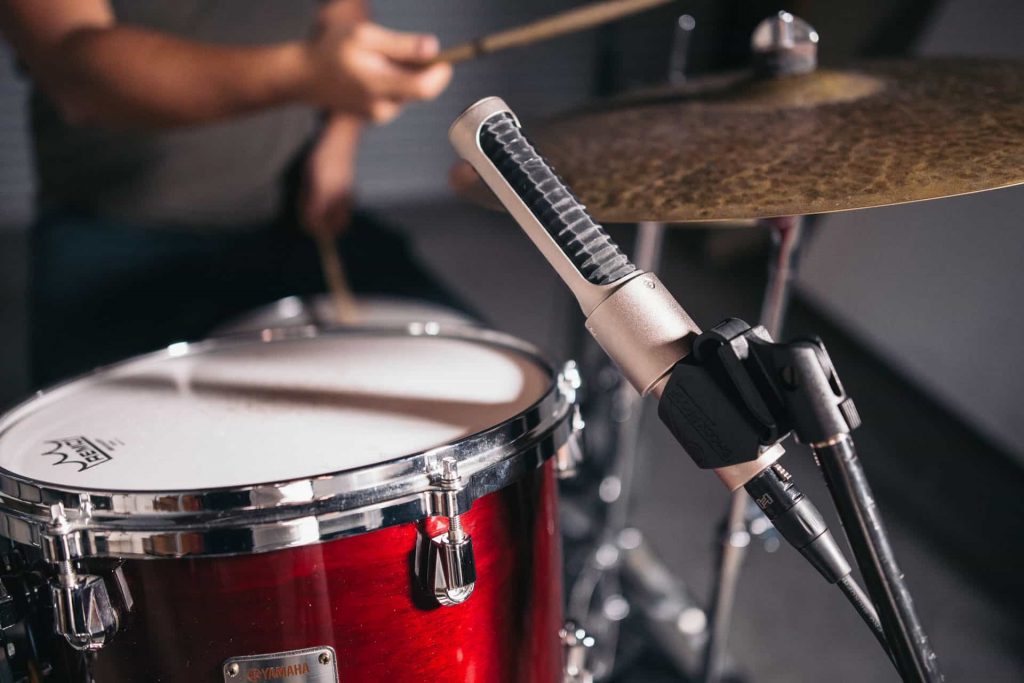 Listen to the N22 on toms
Snare
Just like with toms, the figure-of-8 polar pattern of the N22 allows it to capture quality sound from both sides while the null planes isolate any unwanted sound or reflections. With snare, take advantage of the null planes of the N22 to block out cymbals or other instruments. To isolate a ride cymbal from a snare, try angling the N22 downwards, so the top or side of the mic is aimed at the hi-hat
Listen to the N22 on snare drum